Legacy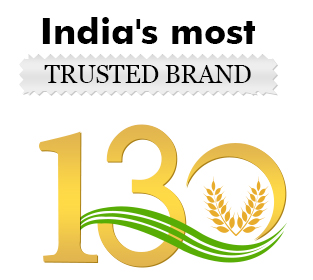 Years of Rich Experience
A story of evolution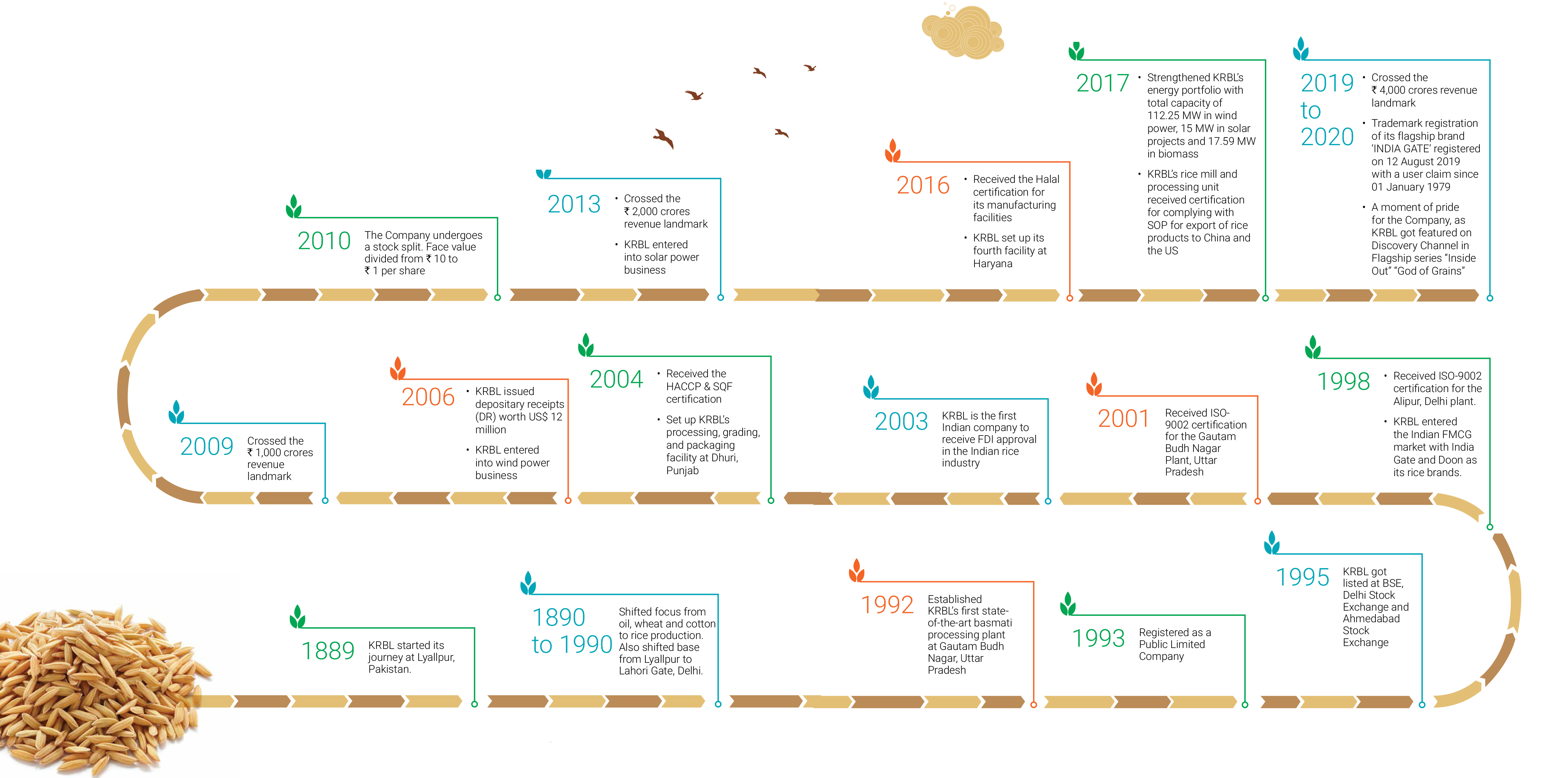 With a rich industry experience of more than a century, KRBL Limited today has created its place as the top player in the Indian rice industry and also as India's first integrated rice company. Operating primarily in the realm of manufacturing and marketing of rice products, the Company's success has been derived by operating responsibly, executing adeptly, manufacturing innovatively and capturing new opportunities proactively.
Over the years, KRBL has evolved and widened its product offerings that have delighted customers across geographies. Our presence in an extremely consumer driven market generates a demand for healthy and balanced dietary products. With a well-established presence in India, we aim to further enhance our penetration along with expanding our reach to new international markets.
Stewarded by three of the doyens of the Indian agri-product industry, Mr. Anil Kumar Mittal (Chairman & Managing Director) and Mr. Arun Kumar Gupta and Mr. Anoop Kumar Gupta (both Joint Managing Directors) and ably assisted by a team of qualified professionals, KRBL has managed to make its presence felt in every aspect of the entire value chain, from seed development and multiplication, contact farming, production to marketing. The Company constantly explores ways and means to enhance offtake, widen reach and deploy technologies that bolster cost-competitiveness.